Details

Category: 2017 Results
Published: Sunday, 23 April 2017 17:16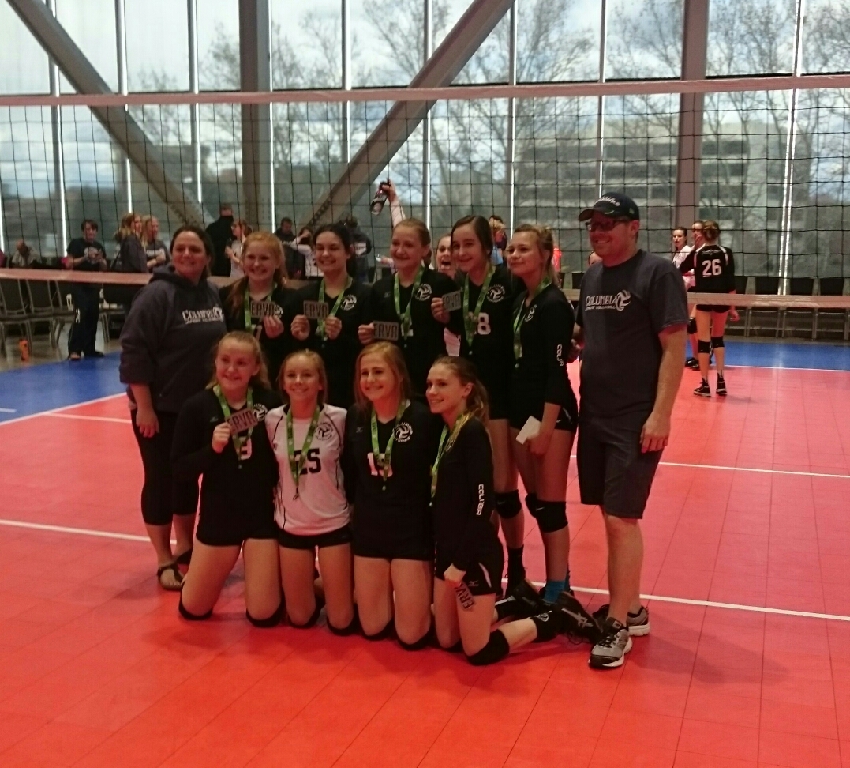 Columbia 14-Red struggled on the first day of the ERVA Regional Championships, failing to win a match. Day two was a different story however, as a determined group of young ladies never lost again. Their second day run to be Flight 2 Champions culminated in the final match against their own sister U-13 team (who hadn't lost since their first match of the tournament.) Congratulations on your victory ladies. Wear those medals with pride!
Twice during this tournament Columbia teams were only knocked out when they faced their sister Columbia teams. Columbia 14-Red was the only team that managed to stop Columbia 13-Black from capturing the same Championship. We know the girls of 13-Black will be back to claim their own championship next year!
Columbia 14-Red scores: click here