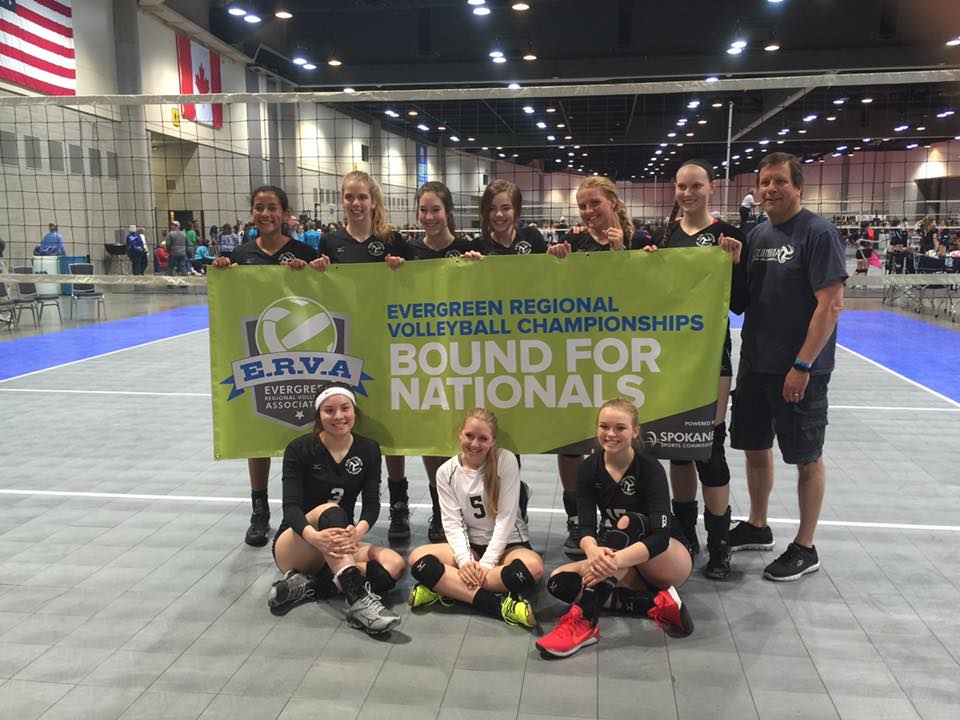 Columbia 17-Black defeated SRJ 17-1 25-9, 25-23 to win the ERVA U-17 Bid tournament championship and claim the 17-National Bid to the USAV Championships, The 17-Black ladies will be headed to Minneapolis this summer to play against some of the best teams in the nation. Congratulations everyone!
This team proves what hard work and dedication can do. We are so proud of each and every member of this team.
Columbia 17-Black will have a team/parent planning meeting on Tuesday at 6:30pm at SHS.